Annual Spring Conference 2022 Recordings
NHAND is proud to offer recordings of our conference recordings for 5.5 CEUs at a low cost to both NHAND members and non-members. You will have access to the below sessions as well as our virtual poster sessions for an additional 0.5 CEU.
Click here to jump to purchase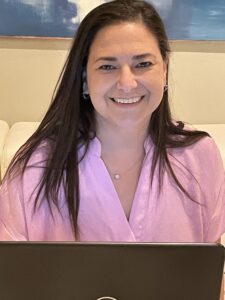 Jessica Setnick, MS, RDN, LD, CEDRD
Shame, Shame, Go Away: The Dietitian's Role in Treating Body Image Concerns
Diversity of bodies is one of the marvels of humanity, yet appearance insecurities and body dissatisfaction are rampant every age and stage of life. When individuals seek nutrition counseling as a path to "look better" or "feel better about myself," we dietitians can be unsure how to best help while staying within our scope of practice. In this session we'll take a look at some of the main biological, cultural and emotional ingredients that contribute to body image problems, discuss how to sift apart food and eating from emotional issues, share tools that can help clients and patients appreciate and care for their bodies, and determine when a referral to mental health is the next best step.
Attendees will be able to:
1. Name and describe the 3 out of 5 Body Image Intervention types which are in the RDN scope of practice.
2. List 5 potential influences on an individual's body image.
3. Use the Transitive Property to identify the meaning underlying a specific body issue.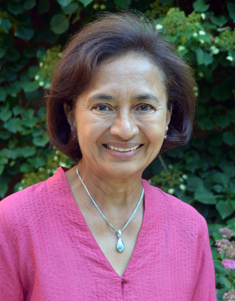 Gita Patel, MS, RDN, LD, CLT
Whole-Foods Plant Based Approach for Optimum Health
Researchers are recognizing the association of toxin/toxicant build up in the human body and obesity, type 2 diabetes, metabolic syndrome, cancer, infertility, allergies, behavior and mood disorders and various neurological conditions. The microbiome plays a major role in biotransformation and detoxification. Phytochemicals and polyphenolic compounds in plant foods have a wide range of biological activities related to their antioxidant actions. They prevent the harmful health effects of environmental toxin exposure.
Attendees will be able to:
1. Discuss the impact of the environment on human health
2. Understand the functions of the microbiome and liver in human health
3. Identify the bioactives in plant foods and their role in human health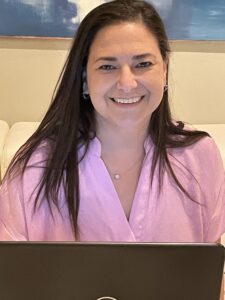 Jessica Setnick, MS, RDN, LD, CEDRD
Finding Your Voice as a Dietitian: Skills for Navigating Challenging Conversations
Life as a dietitian requires navigating and sometimes initiating conversations about challenging topics. Depending on your level of conflict avoidance, any conversation can be stressful, simply because you can't control or predict the other person's response. In this session, Jessica will share and demonstrate the tools she's compiled and created so that you can feel more confident in your daily workplace communications, prepare for presentations large and small, and handle the inevitable uncomfortable encounters with grace and your self-esteem intact.
Attendees will be able to:
1. Identify your specific performance anxiety fears and separate them from performance outcomes.
2. Plan ahead for a challenging conversation using three tools of interpersonal effectiveness.
3. Recognize and neutralize resistance in your audience using the three-pronged process.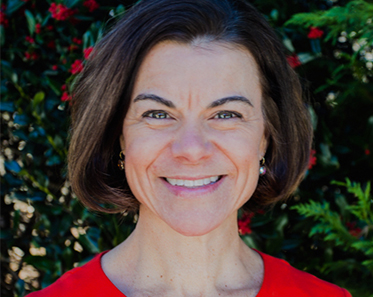 Reinventing Food Banks and Pantries to Increase Access to Healthier Foods
Food pantries can be ideal settings to promote health, stability and reduce health disparities. It takes more than food to end hunger, and this session will also highlight innovative strategies to address the root causes of hunger at the household level and build the capacity of food banks and pantries to advocate for larger policy changes to end hunger.
Katie will provide a framework for pantries to offer healthy client choice, connect clients with community services, and instill a culture that is welcoming so clients can set and reach goals to build more stability, financial wellbeing, and food security. Participants will leave with inspiration and tangible action steps.
Attendees will be able to:
1. Recognize the strong connection between food insecurity and health outcomes.
2. Understand how the SWAP system ranks foods nutritionally in food banks and pantries.
3. Identify non-traditional roles for RDs and dietetic students in food banks and pantries.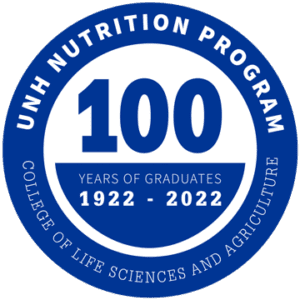 UNH MS-DI Poster Sessions
UNH Celebrated 100 Years of Nutrition Programming in 2022.
There are a total of eight Virtual Poster Sessions given by Students.
Purchase
Full Conference - 6.0 CEUs
Once you complete your purchase you will be redirected to a secure website to access the recordings, slide handouts, CEU certificate, and evaluation. If you have any questions or issues please reach out to us at info@eatrightnh.org.